Model Buildings & Accessories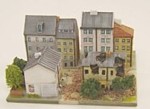 Military Miniatures for
Wargamers & Collectors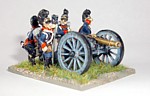 TimeCast Summer Break

Well it's been another busy year so far and we will be taking a few days off next week to catch our breath, have some time off with family and catch up on some admin and paperwork.

We will therefore be closed over the period 8th-12th August and normal service will be resumed on Monday 15th August.

We will do our best to clear any outstanding orders and get them posted before the 8th August. All emails and orders recieved during the period 8th-12th August will be processed as quickly as possible once we are back in the workshop.

TimeCast - Business for Sale



TimeCast was originally set up in 1998 to produce quality wargames buildings and scenery. Now, after more than 20 years in business, we have decided to call it a day.

TimeCast has been a major part of our lives for over 20 years so this has not been an easy decision to take. However, this decision has been forced on us by age related health issues which are affecting Barrie's ability to work and placing an increasing burden of the work on Mark. As a result we both feel that it is a suitable time to move on.

This is a good opportunity to purchase a well established Wargames and Hobby business with a wide range of products and a proven track record. It would suit business-minded enthusiast/s or an established Wargames company wishing to branch out into something new or to expand their product line.

TimeCast retails its products largely via web-based sales and has shown a steady growth year on year.
Full audited financial data will be made available to prospective buyers.

Our product ranges offer plenty of scope for further expansion and growth. TimeCast has a good reputation, with many repeat purchasing customers and, in addition we continue to attract new customers via our website and word of mouth.

The sale will include all of the TimeCast ranges, product stock, storage units, production masters and moulds, workshop machinery (eg vacuum pump etc), materials, storage and display items (storage racking, wheeled cabinets etc), reference material, office items and stocks of Old Glory 15s/Rank and File 15mm miniatures at the time of sale.

The business is suitable for relocation within the UK.

We will also be able to provide advice and training with regard to production methods if required.

Full details, including product sales and financial details, will be provided to interested parties on receipt of a signed a non disclosure agreement.

Please contact us for further details or to arrange a visit.

Email: sales@timecastmodels.co.uk
Tel: 01743 465676


Check out our News page for details of shows and new products - click here...